It's a fact, we absolutely love our plants! We love them for so many reasons beyond the fact that they add so much colour to your interior spaces. Beyond adding colour and design, plants can offer so many additional benefits. I bet you didn't know that plants can boost your mood, productivity, concentration and creativity? They can also reduce stress and fatigue, and clean indoor air by absorbing toxins, increasing humidity and producing oxygen.
Think about it? When you're feeling stressed, it's amazing how much going for a walk in the park or around the neighbourhood can do! When we walk around outside, we take in the fresh air, the greenery that allows us to reduce our stress levels.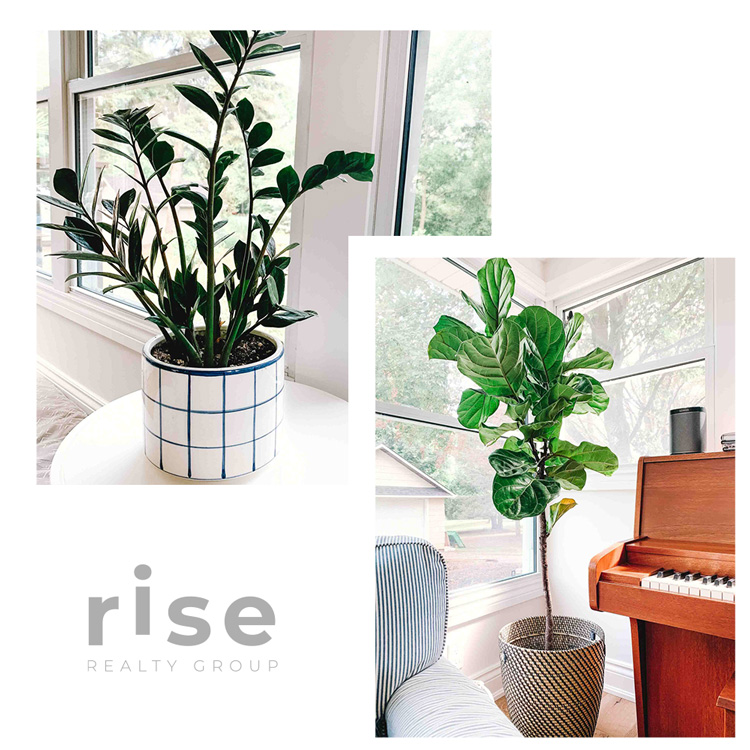 1) Variety is key!
When you're out and about looking for plants, you will want to consider different types and different colours of plants. Much like in nature, there is a variety of different plants that create a nice landscape outside. The same is true inside your home! For example, you might consider purchasing a large plant to have on the floor in a room while mixing it up with some smaller plant sizes. Another great way to mix it up is to add in some different heights. If you have one in a plant stand, you might consider having one that is hanging.
2) Personalize!
You've decorated your home to suit your style, your plants should say the same thing! Not only just the plants you choose, but the pots can have a large impact on your overall design. Mix up the pots with some that are terracotta, some that are rustic copper, etc. You could even create a small display using some live edge wood and some candles. Make sure to carefully distance the candles from the plants so they don't get to hurt.
3) Pick the Rooms!
When you're selecting your plants for your home, you'll want to consider where you are putting them when you are purchasing them. For example, if you have a smaller room buying a larger plant that will take up a lot of space might not be the best idea.
Office: If you have a home office with some extra shelf space, this is a great opportunity for you to put some plants in there! Some cacti and succulents are a great way to start, they're cute and small enough that they can be placed almost anywhere.
Bathroom: The bathroom is the most humid place in your house, in other words tropical plants will do really well in the bathroom! The best thing to do when setting out to purchase your plants is talking to an arborist at your local garden centre and they will be help you select the best plants.
Kitchen: There's a good chance you have a few windows in your kitchen, and with windows come windowsills. The perfect place for some plants to add that extra touch of colour! Some smaller plants are ideal for this like aloe plants or cacti and succulents. Plant them in different size pots and place them throughout. If you have open shelves in your kitchen, there might be a great opportunity for you to place some on there!
Living Room: The room we've all been waiting for! Now if you have a good-sized living room and some space, this is where you can get creative and put some of the larger plants that are the statement pieces. One thing to keep in mind here is that it's perfectly okay to put large plants, but you'll want to make sure not to go to overboard or it can look cluttered quickly. However, the bigger the plant the more expensive they can be so make sure to do your homework to save you some money.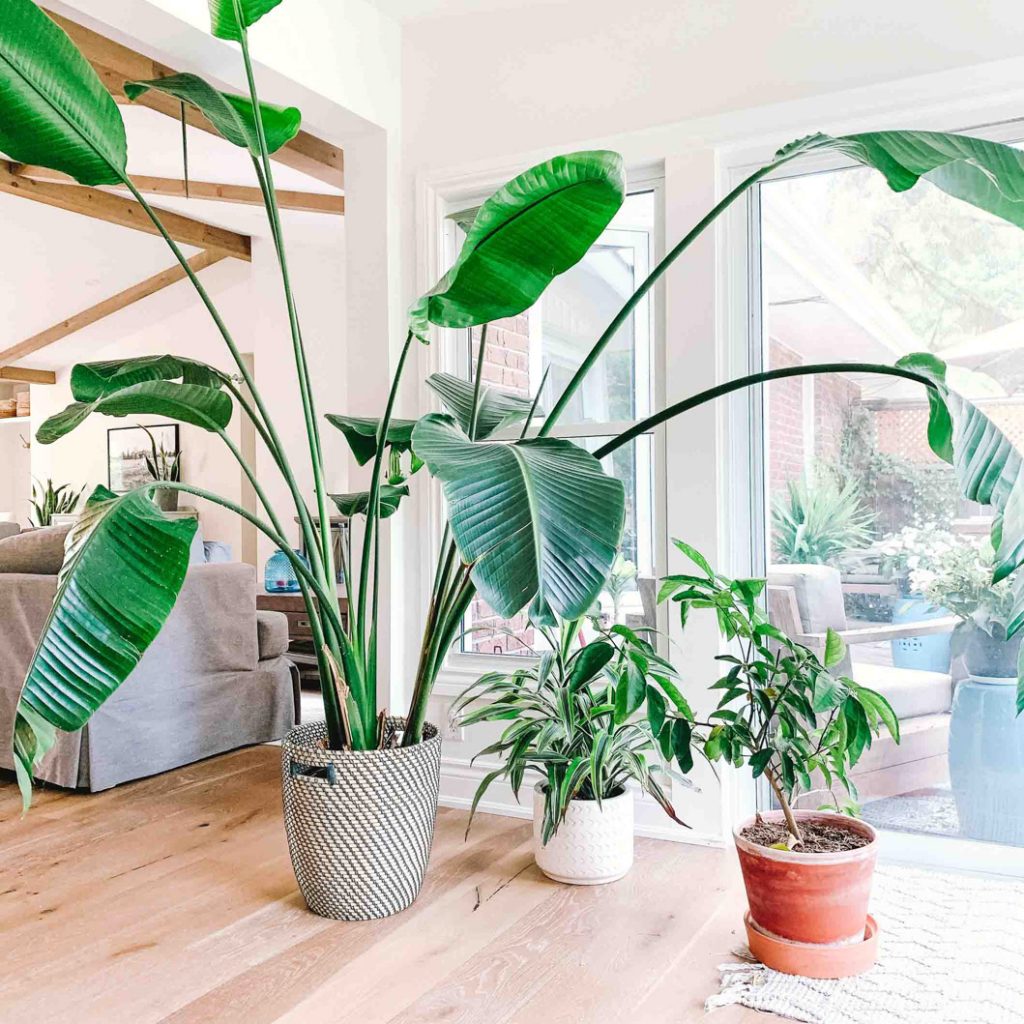 There are so many great things that you can do with plants inside your home! This is just the tip of the iceberg when it comes to ideas. If you are considering adding plants, you'll want to consider the upkeep of them and your lifestyle. At the end of the day, a few of the plants might die and that's perfectly okay. It's just another excuse to go to the garden centre again!