When we think of real estate, we often think that the best time to sell your house is during the spring and summer months. Especially in Canada as your home can be cleaned up nicely with fresh cut grass, freshly painted exterior and all the other things that might enhance the curb appeal of your home. Not to mention the fact that showings are easier as you might be able to simply go for a walk or enjoy the nice weather somewhere outside.
As the holiday season is quickly approaching, people tend to hunker down, or get busy with shopping, etc. But what if you can't wait until the weather warms up to get your house on the market? Believe it or not, listing your home around the holidays has many benefits provided you position your home the right way. That's where we come in! Although this year has been far from typical as to what the normal is, there's still a lot to consider. Especially since at the beginning of this, nobody knew what was going to happen. But if time is an indicator of anything, it's that the real estate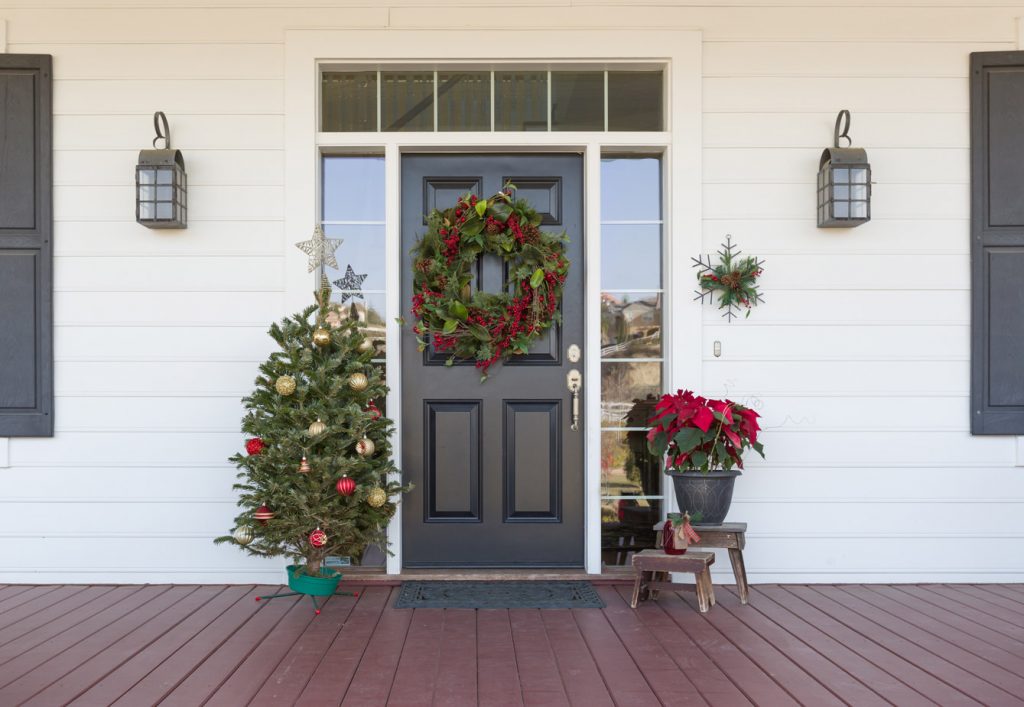 There's Less Inventory:
If inventory is less, traditional wisdom tells us that the price will likely reflect that. Let's break it down with some basic supply and demand, if there's less supply and demand holds steady the cost will go up. In other words, you could get even more than you thought for your home during the holiday season.
Don't discount selling your home during the holidays because serious buyers won't have an endless list of homes to search through and choose from so there's more time to focus on yours. The biggest thing always comes down to doing your research, making sure it's the right time for you to sell based on what your life plans are at the time you are considering selling.
Buyers Are More Serious
Unfortunately, open houses are bit of a distant memory right now. Although they may still happen, they are few and far between and rightly so. However, that doesn't mean that you can't hold a virtual open house. This is a great alternative and provides an interactive element to selling and viewing your house. At the end of the day, people shopping for a home around the holidays are most likely a serious buyer – they aren't going to spend their precious time around holidays when it is already a busy season for many. Putting your home on the market at this time of year can often result in a quicker sales process.
That Warm & Cozy Feeling:
As Michael Buble, the Christmas king himself so says in his song "The More You Give", It's that time of year I treasure. The time for giving, the best part of living. To celebrate with friends we hold so dear. Well, I can feel it in the air. All bundled head-to-toe. Too cold to bear, it's the best time of the year. It's true, it's that time of year where people want to feel cozy. Gathered around fireplaces, hot chocolate and a Christmas tree. It makes people feel warm and fuzzy inside. Staging your house with some décor give off the comfy vibe that will appeal to many buyers.
Some people will argue that showing a house in the winter is hard because there's snow on the ground, the curb appeal is lacking. The truth is keeping the heat up, the smell of Christmas, and keeping the sidewalk and driveway clear can boost the curb appeal. Not to mention that buyers are typically more emotional at this time and are likely to make a decision based on the feelings conjured up while viewing your house.
The Bottom Line
The bottom line is that selling your home over the holidays doesn't have to be stressful and can actually be a great decision! We're here to help and support you through every step of the process, we will guide you so that it has limited impact on you and your family so you can continue to enjoy the holiday season! If you have any questions about the current real estate market, call Rise Realty Group today at 519-209-2721 or send us an email at info@theriserealtygroup.ca