June is officially here! The warm weather is here, stores and patios are finally starting to open (and hopefully stay open) and Father's Day is also here!
We know that it can be difficult trying to find the perfect gift for your dad. Especially now since we've all been unable to physically go into stores to look and get ideas. We've rounded up a few of our ideas that will offer something for every dad – whether he's an avid golfer, techy, foody, our outdoorsy type. To make things even easier, we have included links to them so all you have to do is check out.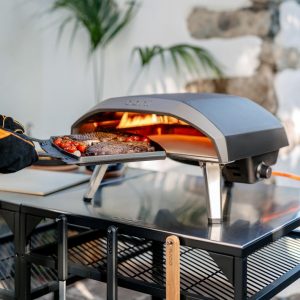 For the Foody: Ooni Koda – Gas Powered Pizza Oven
If you haven't heard of an Ooni before, that's okay! But you're going to fall in love with it and chances are you're going to want to use it too. The Ooni pizza oven is super easy to use and creates a sociable and entertaining experience. The Ooni Koda makes jaw dropping pizza in just 60 seconds flat. There is no assembly, no mess, no fuss. The best part is dad can get cooking right away as it is ready right out of the box. Simply flip open the foldable legs, insert the stone baking board and connect to a gas tank. You can buy the Ooni Koda here on sale now for $429.99.
There is also the Ooni Fyra available for those who prefer that wood-fired pizza. While you have to wait for this one to heat up, it only takes about 15 minutes and it's ready to go! The Ooni Fyra takes wood pellets (similar to a smoker). You can buy the Ooni Fyra here on sale now for $459.99.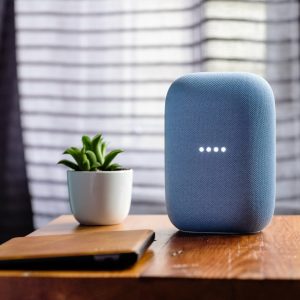 For the Techy: Google Nest Audio
Smart home technology is becoming more and more popular. If your dad has Google Nest devices already, there is no doubt he will love this one. The Google Nest Audio speaker can be connected with all major streaming apps including Spotify, YouTube, Sirius XM and more! The sound quality is amazing, with a built in tweeter as well as midrange that provides powerful bass and is 75% louder than the original Google Home speaker. It also adapts to the environment that you're in, meaning better sound quality no matter what's going on in your house. You can purchase the Google Nest Audio here for $129.99.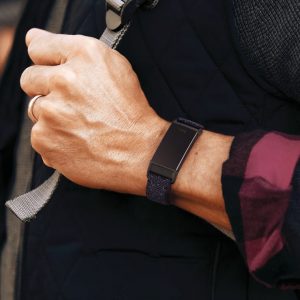 For the Athlete: FitBit Charge 4
The fitbit charge 4 is the perfect Father's Day gift for the dad who loves staying active. It is extremely durable and comes with so many features! Help dad take his fitness goals further with the fitbit Charge 4 that features built-in GPS technology and a 24/7 heart rate monitor. It also has a sleep tracking function which will monitor your deep sleep and light sleep. You can also control your Spotify playlists through the connect and control app. However, a Spotify premium subscription is required for this. The fitbit Charge 4 is on sale now through the fitbit website for $129.95.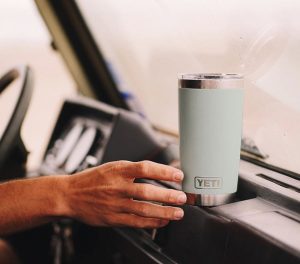 For the Outdoorsy Dad: Yeti Rambler
Whether you're relaxing by the pool, out for a walk or back country camping the Yeti Rambler is by far the most durable travel mug we've seen. Our go to size is the 591 ml Rambler which comes in a variety of different colours. Made from kitchen grade stainless steel that is double walled keeping drinks hot or cold until the last sip. Cleaning is super easy too as it is dishwasher safe! You can purchase the Yeti Rambler here for $39.99.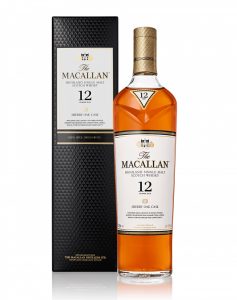 For the Connoisseur: Macallan Sherry Oak 12 Year Old Scotch
A long-time favourite of many Canadian Scotch Enthusiasts is the Macallan Sherry Oak 12. This award-winning single malt is out of their signature sherry wood ageing program. This single malt scotch is aged in Spanish sherry casks that are sourced from bodegas in Jerez giving it lovely notes of oak, fruit and spice as well as a sweetness that makes it eminently approachable, even for Whiskey snobs. Unfortunately, you'll have to visit your local LCBO to purchase this as it is unavailable for online ordering. Make sure to check their website to see the closest location that has it in stock.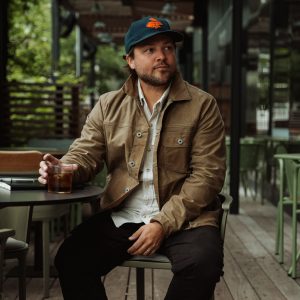 For the Fashion Dad: Flannel Lined Waxed Trucker Jacket
You might be thinking, this is a weird gift to get someone in the middle of summer. The truth is that this is the best time! They are so popular and pretty much sell out as soon as it starts to get cooler outside. The Flint & Tinder waxed jacket comes in a variety of different colours and is lined with an actual blanket! It is so durable and can be layered with just about anything. Whether you want to wear it with a t-shirt, a sweatshirt or a sweater. It is a classic jacket that is completely waterproof and will never go out of style! You can purchase the Flint & Tinder jacket here for $240.00 (it is US pricing unfortunately – but we promise it's worth it).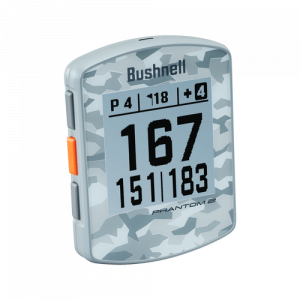 For the Golfer: Bushnell Phantom GPS
Whether your dad walks or takes a cart, the Bushnell Phantom GPS is perfect for anyone who loves golf! You can clip it to your belt, hat or attach it to the cart using the built-in magnet – just make sure you don't forget it as it only weighs 2.7 ounces. This comes loaded with over 40,000 golf courses across the world, showing distances to the front, middle and back of the green as well as how many hazards are on each hole. It also has an 18-hour battery life meaning you can play 36 holes for 2 days and you'll be good! All the other dads at the golf course will be jealous this Father's Day.
So many great ideas for that special father in your life, but Father's Day is just around the corner so before you order anything online, make sure you consider the shipping & lead times to ensure your gift will be delivered on time. If you feel like you want to do something a little more personal, we're sure dad would always appreciate a visit from his loved ones and a nice dinner too!
Happy Fathers Day to all the dads out there from the team at Rise Realty Group.