July's perfect pairings are here! Who doesn't love summer? Cooking on the barbeque, hanging out in the backyard, staying cool as much as possible and all the delicious food! Sometimes it can be a bit much, on a really hot summer day we find ourselves wanting something that is refreshing but filling at the same time. That's when we discovered this rotisserie chicken cobb salad recipe that is perfect for a summer day! The best part about it is that you can either cook the chicken yourself or pick it up from the store.
This recipe is super simple, and we promise you'll love it!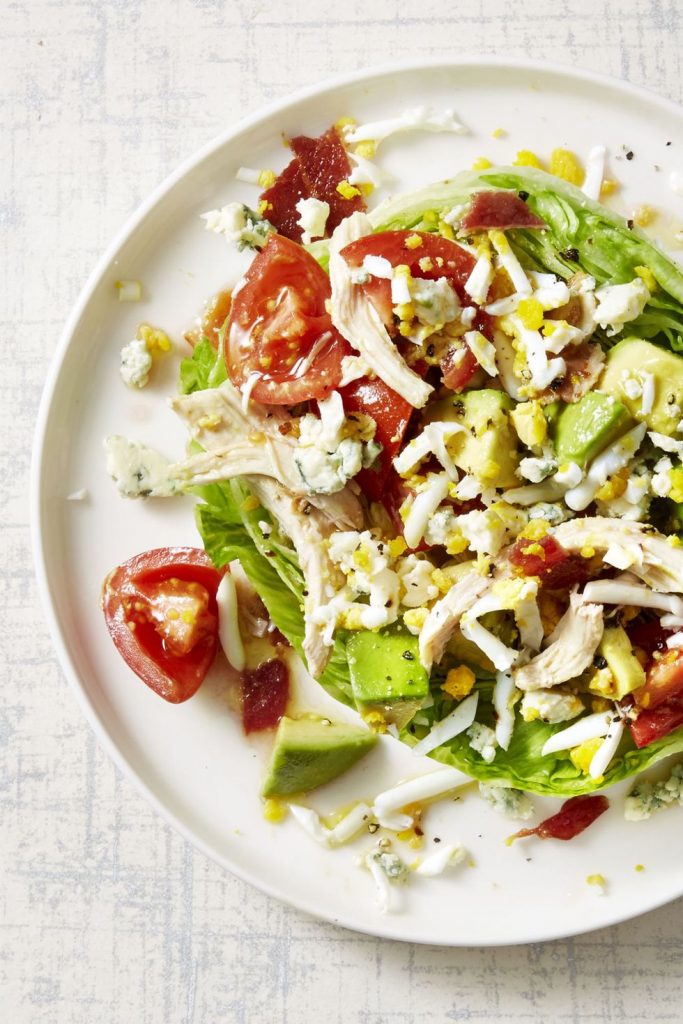 Rotisserie Chicken Cobb Salad Recipe
Ingredients:
2 tbsp. extra virgin olive oil
2 tbsp. red wine vinegar
2 plum tomatoes, diced
1 rotisserie chicken
1 avocado, diced
4 slices of cooked bacon, broken into pieces
¼ c. crumbled cheese
4 thick slices iceberg lettuce
Hard-cooked egg, grated
Directions:
In a large bowl, combine extra virgin olive oil and red wine vinegar with ½ teaspoon each salt and pepper. Stir in plum tomatoes.
From rotisserie chicken, shred 3 cups of meat. Stir into dressing along with avocado, bacon & crumbled blue cheese.
Serve over 4 thick slices of iceberg lettuce, top with grated hard-boiled egg.
That's it! It's so simple and so delicious and if you're in a rush, can easily be made in 15 minutes when you pick up the rotisserie chicken from the grocery store. If you decide you want to cook the chicken yourself, we have an amazing drink recipe that you can pair it with below. It's also perfect while waiting for the chicken to cook.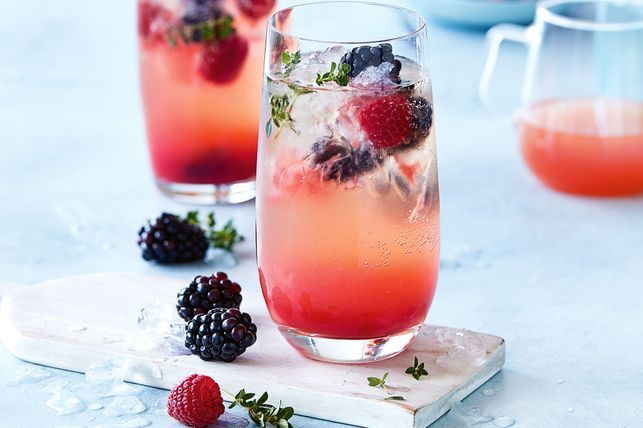 Drink Recipe: Blackberry and Guava Fizz
This not only looks pretty, but it also tastes delicious! This recipe makes about 6 servings.
Ingredients:
½ cup of fresh or frozen blackberries
½ cup chilled guava juice
Crushed ice, to serve
2 cups of chilled ginger beer
750 ml btl chilled sparkling wine
Directions:
Place the blackberries in a small bowl and use the back of the fork to crush. Strain through a fine sieve into a serving jug. Top with guava juice and stir to combine.
Divide ice among serving glasses. Divide the guava mixture evenly among the glasses. Pour over ginger beer and wine. Serve immediately.
We hope you enjoy both the recipes! If you try them out for yourself let us know what you think about them. We always love to hear feedback, especially if you substitute an ingredient. Remember to enjoy responsibly. From all of us at the Rise Realty Group we hope you have an excellent summer.
Check back next month for some more great summer recipe ideas!