When is the best time to sell your house? This is a question we are frequently asked and to be quite honest, is a bit of a hard question to answer. In all fairness, there really isn't a "best time to sell." We saw prices increase to record breaking levels in 2020, and we continue to see them either increase or hold around that same value. In 2020, we also saw a lot of "norms" defied in the real estate market. In other words, the seasonal changes really weren't as much as a factor as they had been in previous years. Instead, real estate was largely affected by whether COVID-19 was in full effect or not. 
That being said, 2021 has definitely held onto the fact that it is still very much a sellers' market. While we may not know exactly when the best time to sell your house is, we can provide some insight based on market trends that might help you decide if it is a good time for you to sell your house.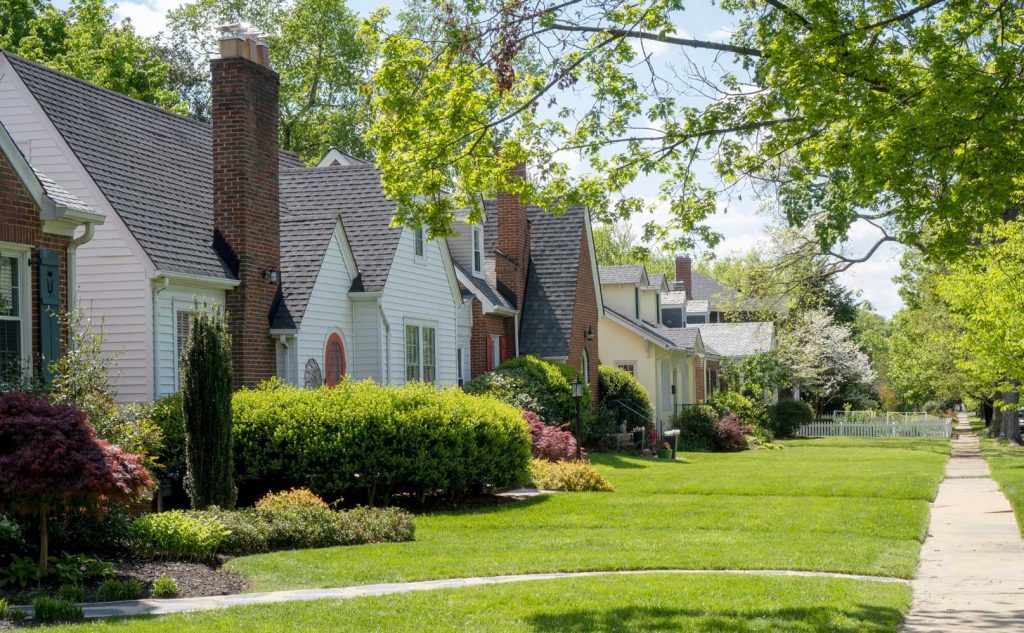 The truth is a lot of the time we will gauge it based on the seasons. Typically, the Spring market is the best time to sell your house. Everything is in bloom; the grass is green and tidy, and everything just shows better. Before we go any further, you should ask yourself, why are you selling your house? Selling your house is not just a financial decision, but it can be an emotional decision too. You may not love the bricks, floors, and all the other things that you fell in love with anymore. Are you selling because it simply doesn't work for you anymore? Are you relocating? Is your family growing? Is it too much work? Are you downsizing? By answering these questions, we can not only help you sell your house but make sure your next move is the right move.
Is Your Home Ready to Sell?
Chances are you've talked to friends and have likely heard that there are ways that you can improve your home to get a higher return on your investment. However, asking yourself if your home is in the best condition to sell is an important question. There are certain things that will increase the value of your home but making sure you get a return on your investment is the number one priority. In a hot seller's market like we are seeing right now, the case may be different. Many homes are on the market for a very short period of time. Meaning, you might not have to do very much in order for it to sell. Secondly, we typically advise not to any large projects such as a kitchen remodel. Why? Because a kitchen can be very personal and a potential buyer might come in and want to change it themselves.
Before we get into this delicious Crunchy Cucumber Dill Salad Recipe, I should formally introduce myself! Hey there! My name is Sydney, I'm the Registered Dietitian for the Zehrs Stratford, Listowel and Goderich stores in Ontario. Although I am based out of the Stratford area for work, I am born and raised in Brantford. Rise Realty has been close to my heart for a long time now, so I'm thrilled to be able to give back to such a wonderful women-run business. Nothing says home like delicious food, so I'll be doing monthly blog features for Rise Realty where we will highlight a new recipe and talk about some of the health benefits of each one.
At the very least, cleaning and de-cluttering your home is a great way to make your home show ready. If you don't have the time to do a thorough clean, we suggest hiring a cleaning company who can do it for you. We have worked with a few and would be happy to recommend one to you!
When is the best time to sell a house?
Typically, Spring is a hot time to buy or sell a house. As the weather improves and it becomes nicer outside, more people are out and about doing things. It also allows the potential buyers to see your entire property in all its glory. If you have a nicely landscaped property, there is no better time to show it off! This will typically mean a late spring/early summer closing, which means longer days, better weather and more often than not, an easier move.
So, what about Summer? Summer markets are also strong! However, more people are typically vacationing and as we begin to transition back to normal, we are seeing more and more people resume travelling again. If more people are away, it means there are less people to view your home (typically).
The Fall market also offers some advantages to selling your home. For one, in early fall the weather is still quite nice. Warmer days and cool evenings, despite the possibility for rain being a little more frequent. As we move closer and close to the winter months, the markets typically slow down as people being to prepare for the holidays. However, if you are planning on selling or need to sell during the holidays, it is not necessarily a bad thing! There are typically more serious buyers at this time. However, you should be prepared for a quick closing as most people will want to be settled by Christmas.
There you have it! It is an answer, despite it being a bit of a murky one. The truth is, the best time to sell is when it is right for you. Yes, there are advantages and disadvantages to selling at certain times. However, we always suggest talking to a local realtor. Getting to know them and making sure they are a good fit for you and your family is really important. After all, this is one of the biggest financial decision you will likely make. If you are curious about what your home may be worth or want to talk more about if now is a good time for you to sell your home, contact us today!