The Holiday season is officially here! Truth be told, we couldn't be more excited for Christmas this year. Last Christmas was a Christmas we won't forget for many reasons, mostly because of COVID. Unfortunately, with the shutdown of many businesses we were all frantically scrambling to make sure we had everything checked off our lists. So with the excitement of hosting holiday parties, friends and family this year it is safe to say our team was really excited to get started with their holiday decorating! We all embraced a neutral approach to holiday decorating this year. From burlap ribbons, and bronze and oatmeal-coloured ornaments to flocked Christmas trees with a crème colour palate.
We are so excited to share some pictures of our decorations and hope this blog inspires you to deck the halls and decorate your homes (if you haven't already).
Our Marketing Co-ordinator, Kyle Macyszyn, has decorated his home with a urban rustic look by incorporating many of the natural wood colours that are in his house already, into the overall Christmas décor design. The faux Christmas tree really has a realistic look and the burlap ribbon with gold piping on the sides add that pop of subtle sparkle. A combination of crème, champagne sparkled, and brown ornaments give a very classic and elegant feel. We also added some sparkled bells that are all different sizes to fill in some of the spaces on the tree. We even tucked them into the tree to provide some depth and light reflection. We opted to forgo the tree topper this year for a more natural looking tree.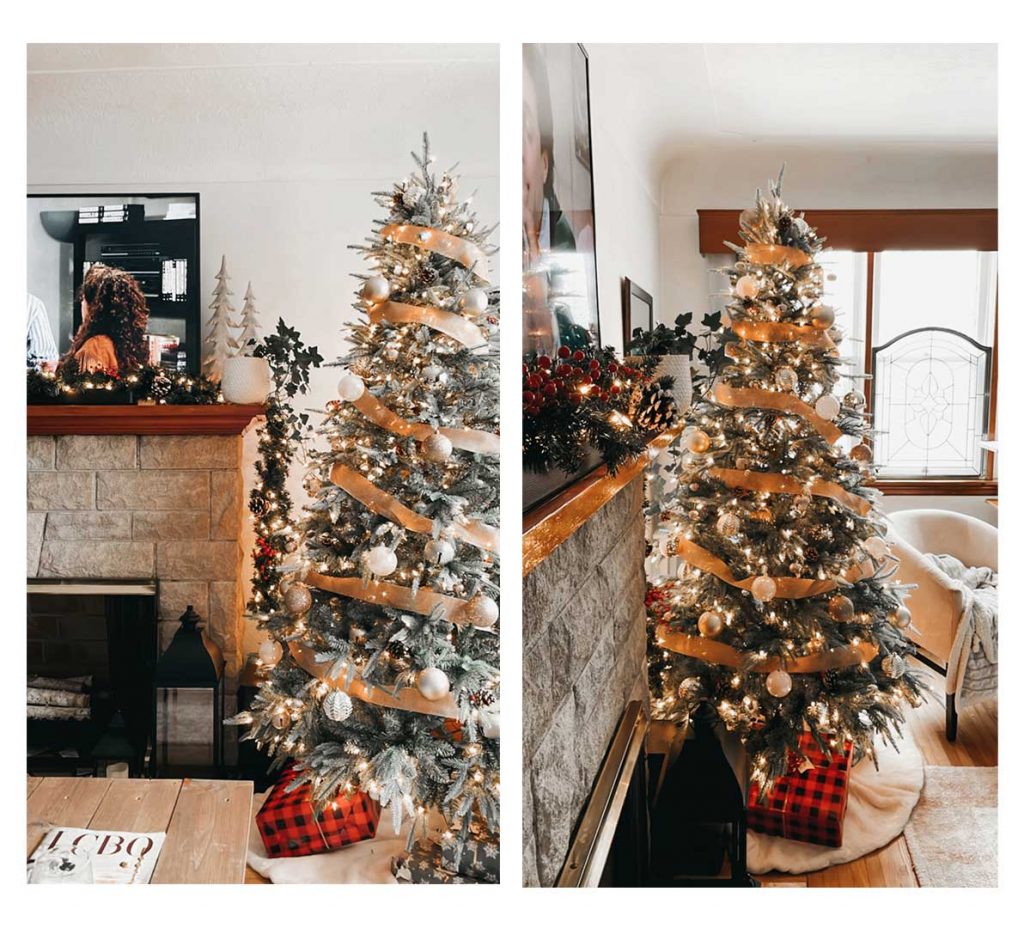 We love Christmas, the decorating and the feeling of being around all the twinkling lights just makes you feel so relaxed and provides that warm and fuzzy feeling. One of our favourite decorating tricks is to buy some garland from Home Hardware (typically the best price in town – $9.99 for 9 ft.) Take two strands of the garland and wrap lights around it tightly. Once you have the lights wrapped around the garland, take the two ends of the garland and bring them together. Twist the garland together so you now have one 9 foot piece of garland that is really full and lots of lights! The whole thing will cost around $35.00, which is way cheaper than if you had to go out and buy garland.
Embracing the rustic theme, we also created our own centre piece from a few things we picked up at various places. The reindeer was from Homesense, some faux greenery and candle holder from Candela & Co. and illume candle. We put it all in a nice wooden tray that we made to top it off! A simple modern rustic look that never goes out of style.
Whether you decide to use a mortgage broker or bank, there are a few questions you should ask. The first and most important question is: how much can you afford? This will start the pre-approval process in which you will need to provide some information so that your mortgage specialist will be able to assess your credit history, employment history, and a down payment to determine how much of a mortgage loan you can qualify for.
In our dining room, we used a burlap table runner with a wooden card rectangular bowl with some fresh greens, berries and a candle votive in the middle for a subtle but not intrusive look.
Now for the outside! We were trying to figure out how we could decorate the outside of our home without it looking to tacky. At first glance, we were going to put some of the classic C7 lights on the eves troughs and realized we don't have eaves troughs on all of the peaks. We should probably also clarify, this is our first Christmas in this home! We decided on a simple garland with lights around the door, and some lights on the shrubs to balance things out! We hooked everything up to a smart plug for easy on and off!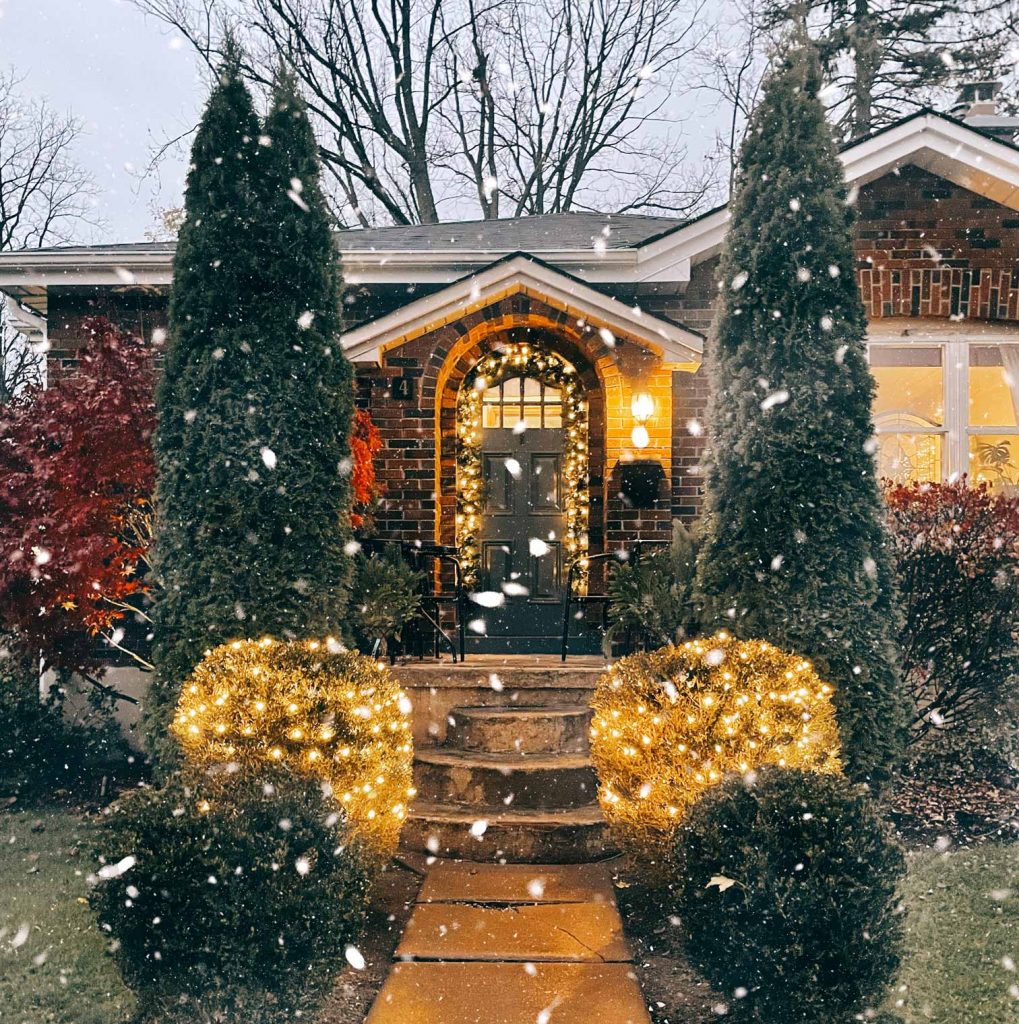 So there you have it, we hope you enjoyed the pictures of this cute little Dundas, Ontario home that embraces its surroundings with a natural brown and champagne colour theme.