Looking for that perfect Christmas tree? We've made it easy and put together a list of our favourite Christmas tree farms in the area. We can't believe that we're writing this as it is 16 degrees outside in the middle of November. Christmas is just around the corner and if you've been out in most stores you've probably noticed that Christmas is already in full swing. Between the decorations, the sales and the black-Friday presales already. There's something about the tradition of going and cutting down your own tree. As much as we love a faux tree for the easiness of it all, a real Christmas tree is about more than just the tree. The experience of going and getting it is so much fun! 
So here's our list of the best Christmas tree farms in the Brantford & surrounding area! 
1. Merry Farms
If you're looking for a classic Christmas tree farm experience, Merry Farms does just that! I mean how perfect is the name? Even better is that it is the owner's last name. Merry Farms  is situated on 176 acres and offers both "cut your own" or "pre-cut" Christmas trees. They have a variety of different trees including Balsam Fir and Fraser Fir. Trees are tagged with colour ribbon to help you identify the pricing. For example, a blue tag Balsam Fir up to 8' is $105.00 HST included. 
On weekends, they also have food available at the "Sweet Shack" where you can grab some delicious peameal on a bun, cider donuts and more! They also typically have a large fire going as well that offers a great place to hang out. On your way out, make sure to stop by their Christmas Store for some more décor! If you are planning on visiting, make sure to make a reservation as they are required Friday – Sunday. P.S. Dogs are welcome! Just make sure they are on a leash. 
2. Snyder's Family Farm
Snyder's Family farm is perfectly located for those who enjoy a beautiful winter drive! Just north of Ayr, Snyder's Family Farm is conveniently located just northwest of Brantford and is a great location for a Christmas tree farm! Their Christmas Tree farm opens November 26th from 10:00 am to 5:00 pm. Perfect for the last-minute decision maker as they do not require any reservations. They will have pre-cut and cut your own trees available. Santa will make some guest appearances on weekends as well! Stop by the red gift barn for treats and more! 
They also offer a winter campfire experience! Choose from a small campfire, which is suitable for 2-6 people or large campfire, which is perfect for 7-20 people. All you have to do is show up. The fire will be lit and stoked for your arrival. Each campfire includes a S'mores kit, chairs for yourself and guests as well as a table. You can order additional food as well when you arrive. Reservations are required for the winter campfire experience.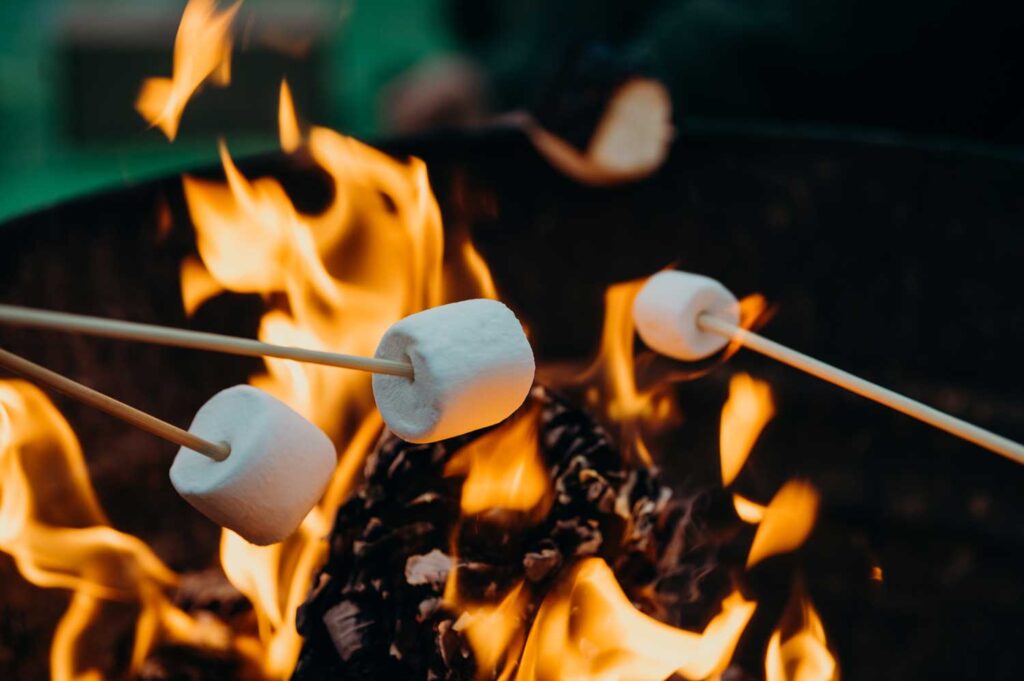 3. Vanderklooster Christmas Trees
Vanderklooster Christmas Trees is a smaller family run Christmas tree farm that is located in Norwich. Just 30 minutes southwest of Brantford. They offer a variety of different Christmas trees including Balsam Fir, White Pine, White Spruce, Serbian Spruce and Blue Spruce. They also offer fresh pre-cut trees if you don't feel like cutting it down yourself. Once you have your tree they will shake it, candy cane net it, and provide you with a tree removal bag for easy clean up! If you're planning on visiting, make sure to check their Facebook page as they sold out in early December last year. 
4. Andrews Tree Farm
Andrews Tree Farm is located right on Wilson Street in Jerseyville and is just a short 10-15 minute drive from Brantford. They have Balsam Fir, Blue Spruce, Fraser Fir, Norway Spruce, Scotch Pine, White Pine and White Spruce available. Whether you're looking to cut your own or buy a pre-cut tree, they offer both. They also make beautiful Christmas Urns that are perfect for the front porch. Opening day for Andrews Tree Farm is November 26th and they do not require any reservations. It is first come first serve.
There are so many great Christmas tree farms around us! Everyone offers a unique experience. The biggest thing to remember is making sure you have a reservation if one is required. Getting ready for Christmas can be stressful, there's a lot to do between decorating, shopping, Christmas parties and more. Going out and getting a tree can be a fun event! We love doing it every year! If you're curious about one of the places we've mentioned, get in touch with us and we would be happy to share more information with you!