As the leaves begin to change colours and the air gets a bit crisper, there's no denying that fall has arrived in Brantford, Ontario. One of the most cherished traditions during this season is pumpkin picking, and lucky for residents and visitors alike, there are some fantastic pumpkin patches in and around Brantford. If you're looking to festively decorate your porch, carve a fun face with the kids, or even make yummy pumpkin treats, you're sure to find the perfect pumpkin at one of these lovely destinations. Come along and discover the best pumpkin picking places near Brantford, Ontario, where you can create unforgettable autumn memories with family and friends.
Brantwood Farms
Brantwood Farms has been a beloved destination for pumpkin picking for generations. With acres of pumpkins in various shapes, sizes, and colors, you'll be spoiled for choice. Brantwood Farms also offers hayrides and a corn maze, making it a perfect spot for a day of fall fun. Don't forget to visit their farm market for delicious seasonal treats and fresh produce.
Howell Family Pumpkin Farm
A little further east of Brantford, you'll find Howell Family Pumpkin Farm in Waterford, Ontario. This family-owned farm has become a go-to destination for pumpkin enthusiasts. Their expansive pumpkin patch offers an array of pumpkin varieties, from classic orange to unique colors like white and blue. Kids will love the petting zoo and corn maze, while parents can savor the homemade pumpkin pies and fresh cider.
Lindley's Farm & Market
Lindley's Farm & Market, situated in Ancaster, Ontario, is another delightful spot for pumpkin picking. Their picturesque farm offers a scenic backdrop for your pumpkin-hunting adventure. You can stroll through the fields and pick your own pumpkins or choose from an assortment of pre-picked ones. Don't miss out on their farm market, where you can grab locally sourced goodies and fall decorations.
Dyment's Farm
If you're willing to venture a bit farther from Brantford, Dyment's Farm in Dundas, Ontario, is worth the drive. Dyments Farm boasts a vast pumpkin patch where you can pick your perfect pumpkin. Additionally, they offer wagon rides and a charming country store filled with all things fall, including seasonal decorations and tasty treats.
Downey's Farm Market
While Downey's Farm Market is located in Caledon, Ontario, it's still within a reasonable driving distance from Brantford and is well worth the journey. Their pumpkin patch is a pumpkin lover's paradise, with pumpkins of all sizes and shapes. The farm also features a corn maze, farm animals, and a pumpkin-themed play area for kids. Grab a pumpkin spice latte at their café to complete your fall experience.
Colton's Fun Farm
Colton's Fun Farm on Jerseyville Road in Brantford is a wonderful destination for fall enthusiasts. Here, you can embark on a pumpkin-picking adventure, selecting the perfect pumpkins to celebrate the season. But the fun doesn't stop there! Enjoy tractor-drawn wagon rides, engage with adorable farm animals in the petting zoo, and get lost in the excitement of a challenging corn maze. Whether you're searching for the ideal pumpkin or seeking an immersive fall experience, Colton's Fun Farm has it all.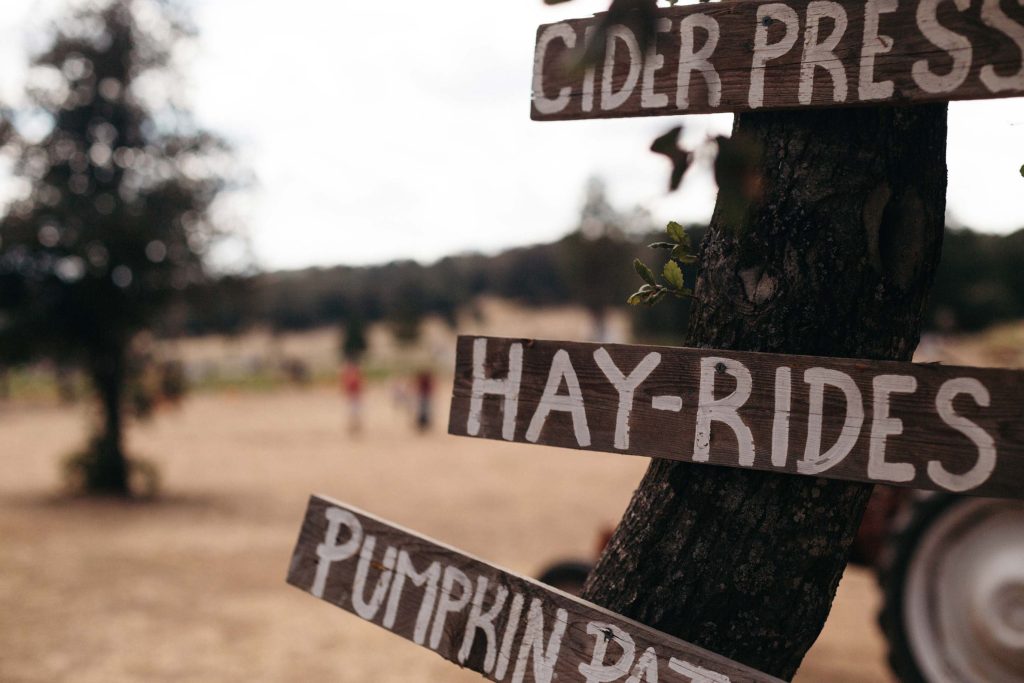 Pumpkin picking is a much-loved fall tradition, and around Brantford, Ontario, there are plenty of great spots to enjoy this fun activity. Whether you're looking for a quick trip to a nearby farm or don't mind driving a bit farther for a grand pumpkin adventure, these locations offer everything you need for a memorable fall day. So, gather your loved ones, don your coziest sweaters, and head out to one of these fantastic pumpkin picking places to celebrate the beauty of autumn in Brantford.
As you explore these delightful pumpkin patches in Brantford, remember that Rise Realty Group is your local real estate partner, ready to help you find the perfect home in this vibrant and welcoming community. Just as these pumpkin patches offer a variety of choices, Rise Realty Group offers a range of housing options to suit your needs, ensuring that your journey to embrace the beauty of autumn extends beyond the pumpkin patch.