The holiday season is a time for cherished traditions and making lasting memories with your loved ones. And what better way to kick off the festive season than by selecting the perfect Christmas tree at one of Ontario's delightful tree farms? There are lots of enchanting Christmas tree farms around Brantford, each with its unique charm and offerings. Whether you're in search of the tallest, lushest fir or simply looking for a cozy winter adventure, these farms have something for everyone. So, bundle up and check out one of these holly-jolly Christmas tree farms. Let's make your holiday season even more magical!
Merry Farms
Merry Farms is a family-run Christmas tree farm in Lynden, Ontario. Situated on 176 acres of land, there are hundreds of beautiful Christmas trees to choose from. No matter the species, size, or price, Merry Farms has the right tree for you. The used-to-be sheep farm contains extra fertilized soil, so the trees are lush and bountiful! The welcoming staff is friendly and helpful, happy to help you bring home some Christmas magic. With a last name like Merry, this farm holds a holiday magic like no other!
Andrew's Tree Farm
Andrew's Tree Farm in Jerseyville, Ontario is a holiday hotspot! Peruse the large selection of pre-cut trees or embark on a cut-your-own adventure! Once you've found the perfect tree, try the wagon ride, scavenger hunt, and check out the Christmas Store. When you're done, stop by the fire pit to warm up with a hot chocolate. Andrew's Tree Farm makes for a memorable Christmas trip with family and friends!
Jingle Bills Christmas Tree Farm
If you can't find the perfect tree at Jingle Bills Christmas Tree Farm, not sure if you could find it anywhere. This Ontarian North Pole has 100 acres of trees, including 30 acres of scenic forest to explore. There are spirited elves around ready to assist in any way possible to help you choose the perfect tree. Jingle Bills knows the importance of the environment, and makes an active effort to maintain a sustainable, eco-friendly tree farm. This holiday destination is definitely worth checking out.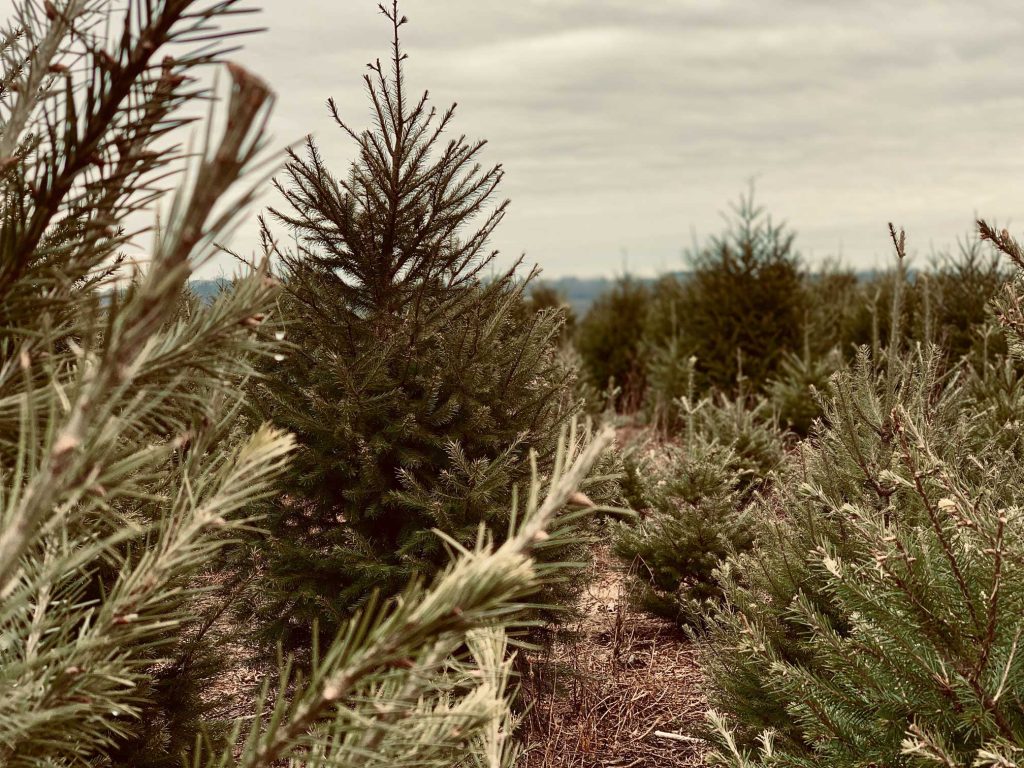 Vanderklooster Christmas Trees
South of Woodstock, Ontario, Vanderklooster Christmas Trees is a festive farm with over 6000 trees to choose from. The friendly staff are happy to help you find the right species and size for your home, and prep it to perfection. While you're there, grab a wreath, as they have a selection of Christmas wreaths and arrangements for sale as well. Vanderklooster Christmas Trees is a great place to make some cherished Christmas memories.
Elliott Tree Farm
Elliott Tree Farm is a wonderfully festive destination for all for all sorts of Christmas fun. There's a horse barn, gift shop, maple syrup museum, hiking trails, bonfire, and Christmas trees! What more could you ask for! There's a large variety of trees to choose from, and for every tree harvested, two more are planted. Stepping into Elliott Tree Farm is like stepping into a Hallmark movie. 
A Christmas tree embodies the spirit of joy, love, and togetherness that defines this season. So, finding the right tree is important. Whether you're sipping hot chocolate by the fire pit, enjoying a wagon ride through the snow-covered fields, or exploring the scenic forests, these farms provide the perfect setting for your family's holiday traditions.
When you've found the perfect tree and are cozied up at home, let the charm of twinkling lights and the scent of evergreens bring a cozy warmth and joy to your home. Happy holidays from The Rise Realty Group, and may your season be merry and bright!