When you list with us,
you will love your listing.
Top 10 Reason you will love your listing.
01

Stress Free
Listing Preparation
Selling your property can be stressful, not to mention time consuming. At Rise Realty Group, we ensure that your sale process is as smooth and seamless as possible. We will work with you through every step of the process to ensure all tasks are executed properly to prepare your property for sale. We will work closely with our in-house marketing co-ordinator and develop a marketing strategy that will properly position your house in front of the right buyers.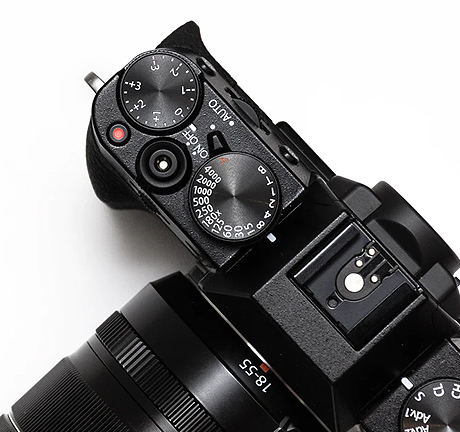 Lifestyle Videos
Customized just for you
02
A video is worth a thousand pictures. We disagree, a video will provide potential buyers with a submissive experience that are professionally captured and edited from start to finish. The difference between a virtual tour and a video tour? A virtual tour is a collection of images that are placed in a slideshow to simulate a video. All of our listings include a full video tour of your property. Once the video is completed, we will strategically position this video to a variety of different audiences to maximize your properties exposure.
03

Beautiful Photography
Is our standard
First impressions are everything when it comes to selling your home, we ensure all photos are captivating to retain the viewers attention. Many buyers, roughly 95% start their home search online and will view over a thousand photos. How does your property stand out? We use the best camera and gear to ensure the highest quality photography. All of our images are shot with a wide angle lens to ensure proper visibility of your home without distortion.

Online Marketing
That brings results
04
Online advertising accounts for over 45 percent of where buyers find the home they are going to purchase. That's a large percentage that is important to target. Our marketing co-coordinator consistently reviews trends and emerging markets on a regular basis. The data is in the numbers. We couldn't possibly list all of the websites and online presence your listing will have, but we can say our proven marketing strategy continues to strategically position your home in front of the right demographics.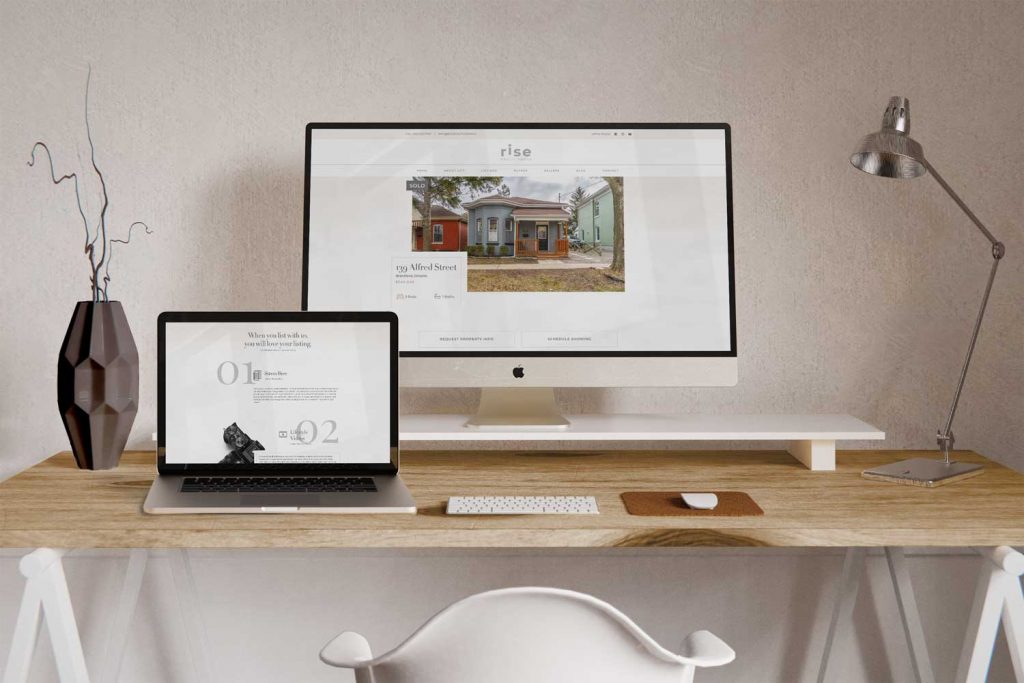 05

Dedicated Property Page
On our Website
All of our listings are showcased on an individual property page on our website, which allows us to drive traffic to this page through all of our digital marketing strategies and capture potential buyers interested in your home. Your dedicated property page is optimized with high-resolution photos and a custom video tour of your home. Each page is optimized for optimal sharing on social media, and through Search Engine Optimization (SEO). We have also conveniently placed a map with your property location so potential buyers can view the neighbourhood.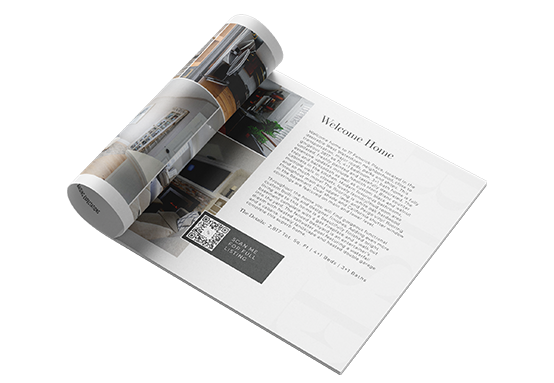 Custom Design
Print Marketing
06
While digital marketing continues to represent the highest percentages of where buyers come from, print marketing plays a vital role in showcasing your home. As agents show your home, we will leave custom designed property showcase brochure in your house so potential buyers can have something to take home and show their friends, family and loved ones. This builds on the digital exposure as they now have a custom print piece where they will be able to refer to the website for a complete video tour and more photos if they haven't yet visited the website.
07

Our Network

Buyer
Our list and network of buyer contacts will not only receive online marketing, but also direct marketing custom tailored marketing plans through designed emails.

Media
We continue to elevate and innovate at Rise Realty Group, with our list of media and industry contacts assist in providing maximum exposure for your listing.

Realtors
Our Realtor network has an expansive scope and is curated to specifically suit the marketing and opportunity for exposure of your home.

Scope
While much of our focus continues to be within Brantford & Brant County, our network expands well beyond that. As a part of Keller Williams, our network expands through the GTA, Tri-City Area and beyond.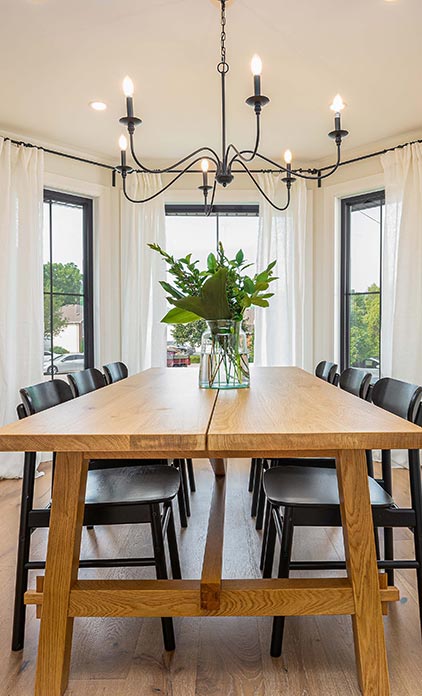 Open Houses
To Show off your home
08
Our Open Houses are much more than just that, we don't just put up a sign and hope that people show up. We strategically market your open house across social media and Realtor websites. We create open house events that are strategically targeted to potential buyers where they will receive an invite and reminders.
We know certain circumstances can arise that can make open houses difficult. However, we have a solution! We embrace change, adapt to provide a digital open house party. Potential buyers can tune in live on Facebook where they will be able to ask questions, and we can walk them through.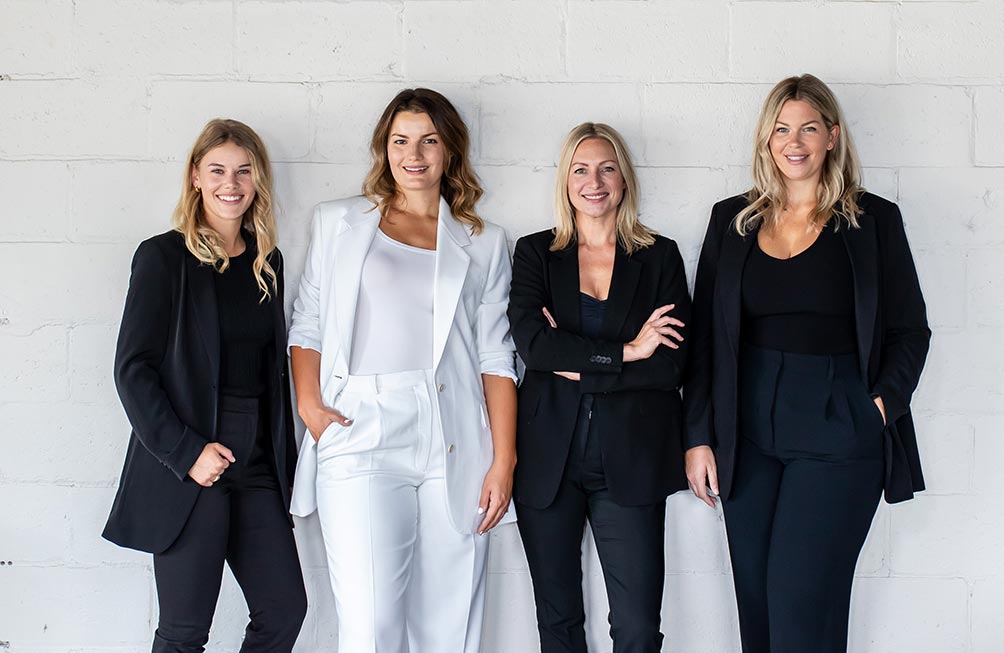 09

Meet the Team
Behind your listing
Rise Realty Group was founded by Ashley Veldkamp and Lisa Mitchell with one basic principle in mind, to provide the best real estate experience possible. This led us to come up with our tagline 'Raising Expectations' and our name 'Rise Realty Group'.
We are community driven and client focused with over 20 years of combined experience in the Real Estate industry. Our commitment and dedication extends beyond just selling your home, but helping you make the right decisions at times where they may not be clear.
Our unique approach to sales and marketing provides a tailored strategy and plan in real estate. We are here to raise your expectations about what real estate should be.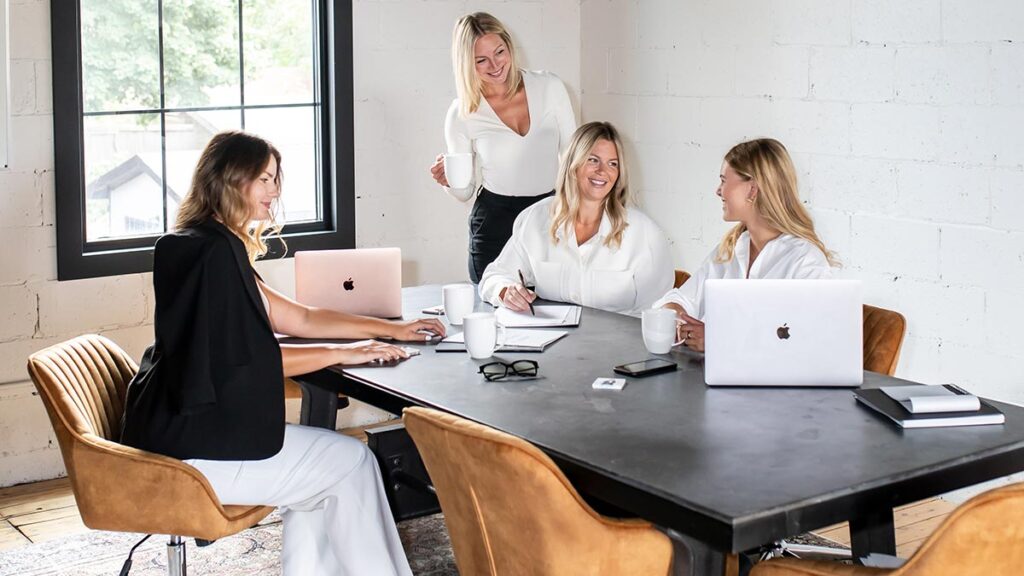 10

Our Results
Speak for themeselves
The information is in the numbers. Of course everything we said earlier is great, it shows your property extremely well and it sounds perfect. Don't just take our word for it, the numbers show the results.
We consistently average better than other Realtors within the Brantford & Brant County Market with our sale to list price ratio averaging 99% and our average days on market at 22 days.
121%
Rise Realty Group
Sales to List Price Ratio
6
Rise Realty Group
Average Days on Market
243
Rise Realty Group
Client Experiences
#1
Real Estate
Company World
Wide
Buying
Too?
Interested in purchasing a home? Learn about how at the Rise Realty Group takes you through a smooth step-by-step process.
What's your home worth?
If you want to know how much your home is worth, we would love to give you a free home evaluation. Please contact us to arrange a free no obligation consultation.